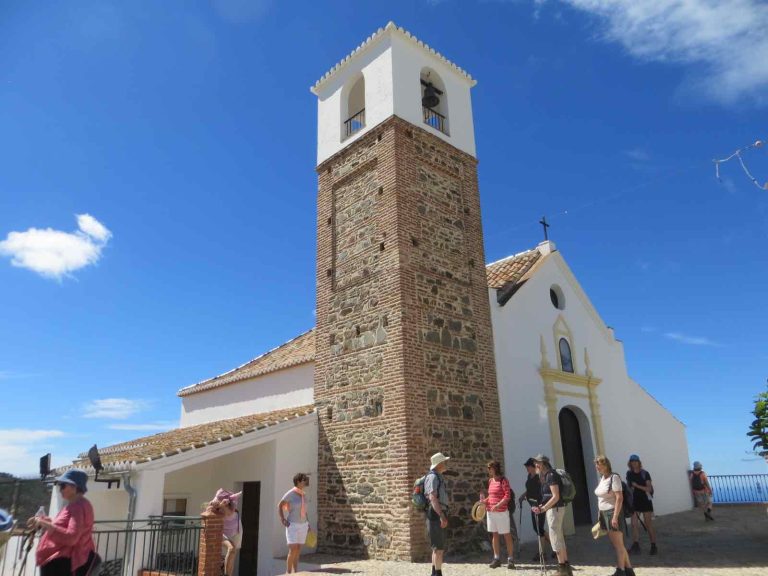 Walking holidays in
Spain & Morocco
Guided & self guided adventures in Andalucia
"Another wonderful Spanish Steps holiday. So many experiences to treasure. Books and stories are made from these holidays"
Our dedicated small company has been providing walking holidays in Spain & Morocco for over 25 years. Each of our 7 night adventures in Andalucia offer superb hikes, excellent restaurant meals, staying in the most enchanting villages & places that one could imagine. Whether you prefer to join a guided group or walk independently, please do look through our exciting 2023 program of hiking and walking holidays in Spain & Morocco. If you need any further information do get in touch as will be delighted to hear from you.
For solo travellers, couples and groups of friends.  
Small groups normally 8 to12 guests led by Spanish speaking British guides. Excellent accommodation, restaurant meals with wine. Great variety of daily walks, normally of around 5 hours at a leisurely pace with no route marches. Choose from:-
Cómpeta Based – Spanish Steps home in Spain
The Silk Trail – Sierras to the Sea
Route of the Pueblos Blancos – Ronda to Grazalema
Journey through al Andalus  –  Rail & Hike, Granada to Malaga
Two Continents – Tarifa to Fés
Cómpeta Peaks -Hiking the higher routes
Self guided walking holidays
For two or more guests.
Individually prepared self guided and independent walking holidays based on the itineraries of our guided tours. Start on any date (subject to hotel and resource availability).  Great locations, comfortable hotels, welcome meal with wine, airport meetings, bags transported between hotels. Regularly updated walk descriptions tailored to suit your walking preferences. Choose from:-
Sierras to the Sea – Mountains to the Mediterranean
Pueblos Blancos– Ronda to Grazalema self guided
Tarifa to Fés – Exploring Two Continents
Andalucia – An Introduction 
"The most southerly region in Spain has spectacular scenery and climate. It has been the jewel of civilisations for thousands of years. The most influential invaders of all, the Moors, ruled southern Spain and the north of Morocco for over seven centuries. They named their kingdom al-Andalus."
Andalucia is a now a hugely popular tourist destination. Most visitors head for the coastal resorts and beaches and many more make for the history packed towns and cities. Fortunately for us, very few discover our lovely sierras, natural parks and stunning white villages. A paradise for nature lovers and those looking for an exceptional and sunny walking holiday in Spain.